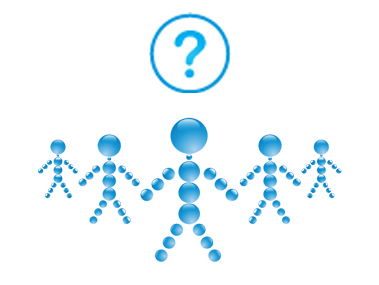 Imagine that you have apersonal financial advisor. What would you ask them first? Perhaps, you would ask them to make your finances go through the roof! When some extra cash is by chance accumulated in the pocket, the smartest next step is to invest in a profitable undertaking. When it occurs, a few things influence our decision: desire to earn high returns; diversify and protect assets and get high liquidity. Dozens of options emergehow investors make money – but not all of them are available.
The best investment on Earth is Earth.
In an international survey "Homes and mortgages 2106" made by ING, it was revealed that in 13 European countries (Netherlands, Czech Republic, Spain and others) more than half of the population expected house prices to increase. Not everybody is lucky enough to be a landlord. About 40% of Europeans are obliged to spend money on rent. But it's not necessary to own property to get real estate returns.
The spreading of alternative forms of investment in the UK and EU turned the way we diversify our assets upside down and completely changed investment portfolio structure. New opportunities opened and one of them, that makes investment the most affordable, is crowdfunding.
Why property crowdfunding?
In a few words: Crowdfunding is the funding of a project by means of raising donations from a large number of people. Initially being popular in USA as a tool for non-profit or charity initiatives, crowdfunding later came to business and was used to get small-scale ventures subsided.
Thanks to the global nature of real estate crowdfunding (RECF), this affordable way of making business very quickly crossed the Atlantic, finding soil in the UK, and EU with dozens of platforms spreading across the continent. So, how did RECF pioneers in Europe manage to meet the demands of unaccredited investors (in other words, ordinary managers, engineers, doctors and other middle-class folks with no investment experience)? It offered good ratios of liquidity, returns and diversification.

How it works?
In terms of diversification:
You just sign up on the chosen platform, overview real estate projects, pick ones you like, and make a few micro-investments in each of them (usually, €100 - 5000). No need to explore different types of markets, follow the stock exchange etc. There's an even easier way – offered by RealtyBundles. You may just make one investment, getting shares in a group of properties. As a result, one investment makes magic – you diversify your assets and reduce your risks in cases of market instability.
In terms of liquidity:
Let's say, you decided to start flipping houses. How long will it take to pay off the mortgage, finish renovation, and finally, find a convenient buyer? Is buy to let worth it?
In the case of RECF, your ability to operate your own shares is definitely higher. This is because investments can be sold far quicker than property. Platforms like RealtyBundles make it unbelievably convenient to sell your shares to any person outside the inner circle. Their concept of bundles provides maximumliquidity with the value of shares estimated to rise. How do they reach it? Only the most promising buy to let properties are chosen. When the bundle value rises (it may expand by buying additional realty) an additional source of income is available to the bundle shareholders.
In terms of igh real estate returns:
Be honest with yourself: are you satisfied with your bank deposit yields? Can you imagine getting the best return on investment property if you do it from scratch? And, you know, not everybody has the time and experience needed to transform property into a profitable asset. Needless to say, it is that to deal with solicitors, tenants and real estate agencies!
As for RECF, some property platforms promise you your first dividends within a month. The average promised returns are up to 10 %. In case of a group of property, collected in Budapest by RealtyBundles, annual yields in 2016 amounted to 12 %. But add to this also, that operations and calculations are performed by a team of managers, so you can sleep easily.
Conclusion
Now you know that, without a financial adviser, whatever extra cash is in your pocket, it's easy to invest it in realty and one of the best ways to invest in real estate is crowdinvesting. Whatever investment decision you make, capital is always at risk. But by means of crowdfunding, you have a chance to diversify and multiply your assets.