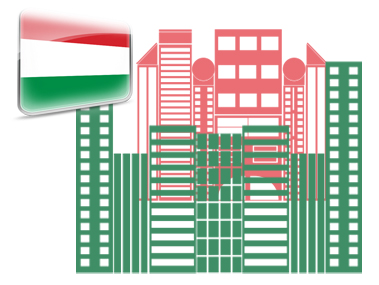 What's the best place to invest in Europe?
We often ask ourselves: How to invest in property? Is it a safe investment? The real estate market in Europe, even during the turbulent times of economic recession, was considered as a great source of invest opportunity. In 2017, despite many challenges, the property market is predicted to be even more profitable than the previous year. However, the situation varies from country to country. From many points of view, some emerging European capitals look even more prosperous to investors than traditional Western business centres, like London or Paris.
One of theseonce underestimated cities is Budapest. During 2014-2016 real estate prices in this European capital rose by more than 20%. The market forecasts promise an ongoing increase in 2017-2019 by 35 %. How can we explain such significant percentages?
In terms of country house prices, for the last decade since the 2008 global financial crisis, Budapest stood as one of the cheapest European capitals and it couldn't be unnoticeable. After the global economic recession blew over and European property investors started to broaden their areas of interests, Budapest came into the focus of the world media.
What should you know about property market in Budapest?
The Financial Times considered the year 2014 as a turning point for Hungary's realty market. Strong macroeconomic performance, combined with loose monetary policy restrictions contributed to lifting the housing industry.
Budapest has been ranked the most attractive city in Eastern Europe in 2014-15 from the point of view of foreign investment by fDi Magazine.
No wonder, that Hungarian capital saw an extraordinarily great influx of foreign capital, especially when it comes to property. In Budapest, observer could see quite interesting from the economical point of view dynamics: residential and business realty prices still stood lower than in other Eastern European capitals while it was noticeable drastic upheaval of rental prices. This circumstance gave way to earning big volumes of property investment returns. In general, till this day the investment sales have quadrupled since 2013 in Hungary.

During this time, many property investors compared Budapest to other top EU cities. Surprisingly, its property rent fees turned out to be more attractive than, for example, Warsaw. In 2015 a Bloomberg article entitled "Investors Reap 20% on Budapest Rentals as Tourism Grows" told of the curious experience of Viktor Balint and Laszlo Katona, who invested money in dilapidated studio apartment in Budapest's theatre and bar district for 8.4 million Forint ($30,292). This article informed that, "They split it into two units and rented each to tourists for 30 euros ($34) a night, producing a 20 percent annual yield. They sold the property this year, earning a total return of 120 percent".
This situation doesn't look so curious when you consider the big flows of tourists being attracted by the royal architecture and captivating medieval landscapessurrounded by luxury boutiques, five-star hotels and Michelin star restaurants.
This dynamic accelerated in 2016. Due to Property Forum, investors spent €1.54 billion last year in the Hungarian commercial real estate market, surpassing the 2015 level by 107%. In 2015, the Urban Land Institute's annual survey of European property said, "There is a burgeoning interest in Budapest… property investors have decided there is a good story there and it is time to get in".
How to crowdfund property in Budapest
Budapest realty attracts not only big corporate players. Crowdsourcing businesses came to this city recently. One of the European real estate crowdfunding platforms, RealtyBundles, introduced an innovative model, based on funding groups of properties - Bundles. A Bundle of 4 yielding properties was collected in one of Budapest's historic regions.
Groups of properties in this capital became available online to unaccredited investors from Europe the with possibility to invest a small amount of money, earn dividends and pocket more than 10% yields annually. What RealtyBundles offers, is the opportunity to diversify assets, making one single investment and reduce risks by getting access to multiple assets.
Conclusion
As we have seen, favourable economic conditions and the unique situation on the property market make this city one of the best investment places to earn high yields. It's not necessary to be a professional real estate investor to invest in Budapest property. You can use crowdfunding services and such platforms as RealtyBundles to start earning passive income from yielding and promising Budapest property today.