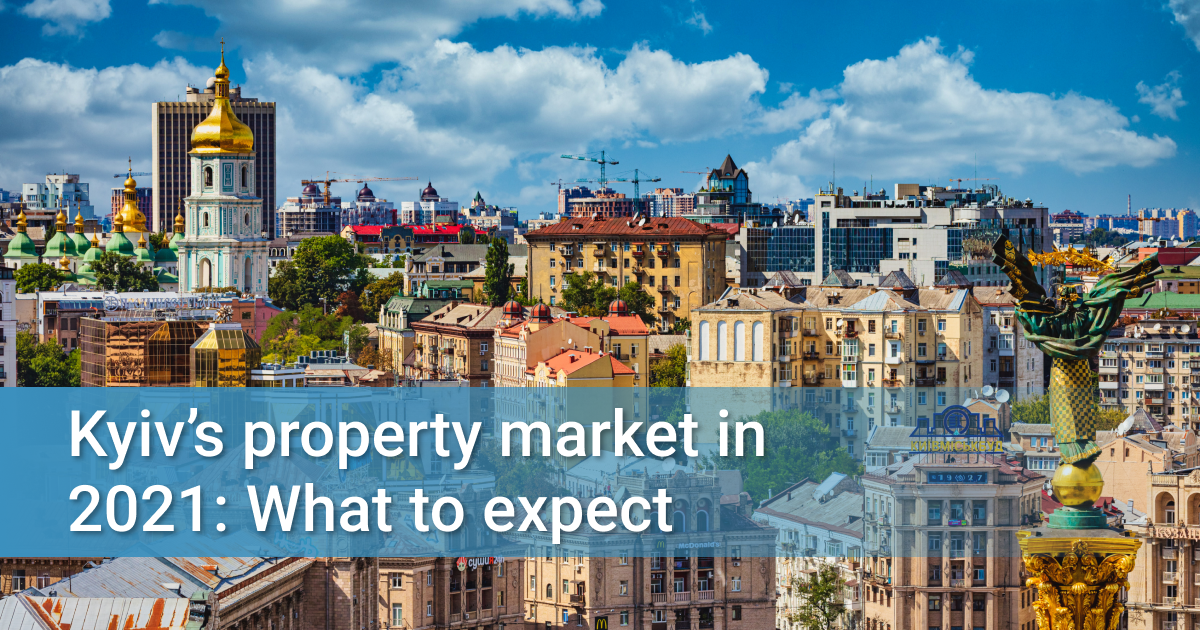 In recent years Kyiv real estate market became attractive for foreign investors, especially Israeli and US citizens1. Why? Read the article to find out.
Table of Contents:
The Ukrainian economy is expected to grow
In Ukraine, a rapid acceleration in inflation was observed at the beginning of 2021 due to global food and fuel price rises and high consumer demand. However, the National Bank of Ukraine expects the national inflation rate to decrease and return to target levels by H1 2022. According to the Bank's forecasts, Ukraine will experience steady economic growth in 2021-20232. As reported by Statista, Ukrainian GDP is predicted to increase considerably in the coming years3.
Moreover, new reforms to improve business, reduce corruption, enhance the judiciary and provide better property rights protections are expected to result in increased investment activities, including through foreign capital inflow4.
Another factor that is expected to influence international investment in Ukraine is the recently enacted simplified procedure for granting immigration permits to foreign investors, approved by the Ukrainian government in January 20215.
The real estate market remains stable
Despite the pandemic, the National Bank of Ukraine remains optimistic.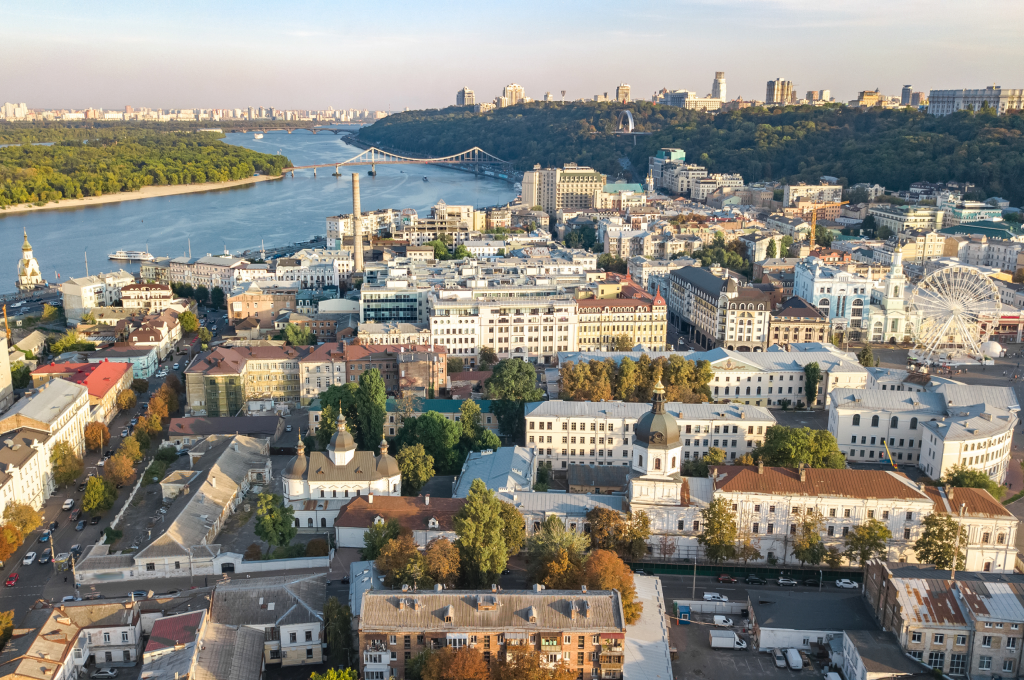 The Bank has reported that the pandemic has had an impact on the housing market but this impact was short-lived. No significant market transformation is expected6.
House prices are showing positive trends, having risen slightly during 2020. Historically, house prices had been negative for at least the past six years in Ukraine, dipping most significantly in 2014. Such trends have been caused by currency devaluation due to the country's complicated political relationship with Russia6.
Both commercial and residential real estate in Ukraine have been growing, albeit slowly7 and Ukraine remains second place among all European countries in the rental rate vs property price correlation index6.
The market prices for new buildings are also growing steadily1.
Demand for real estate is steadily increasing
According to experts, the growth in demand in the Ukrainian market is being driven by both Ukrainians and foreigners. Ukrainians invest mostly in residential real estate because no other investment opportunities offer better returns than buying a residential apartment7.
Foreigners, mostly Israeli and US citizens, choose the Ukrainian real estate market because it offers relatively fast returns, taking just a decade for residential properties to increase considerably in value. In Israel and the US, the same returns take about 15-20 years to accumulate7.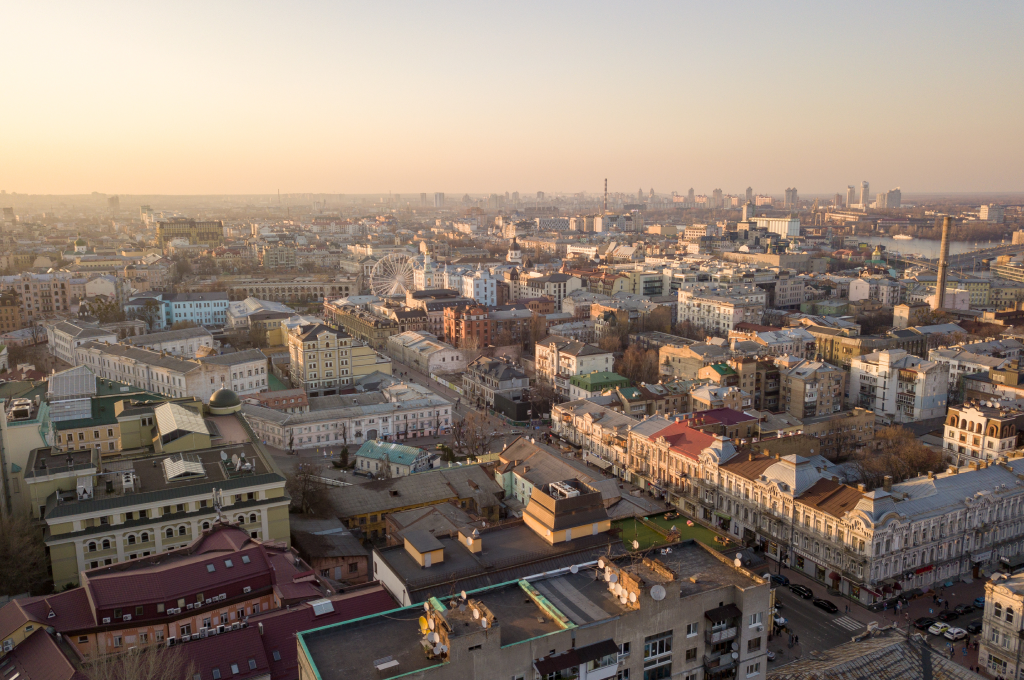 Even in the uncertain pandemic year of 2020, the percentage of people interested in buying real estate remains relatively stable1.
Ukrainian developers are doing their best to meet high demand. As reported by the National Statistics Service of Ukraine, residential construction, which accounts for quite a big part of the whole real estate construction "pie", increased in Jan-June 2021 compared with the same period in 20208.
In 2019, one of the largest Ukrainian property developers, Urkbud Development, collapsed. It failed to finish 25 residential complexes, leaving 13,000 investors without apartments.
Nonetheless, other local firms still managed to deliver 11 million square meters of residential property in Ukraine last year, nearly 3 million square meters of which were built in Kyiv and Kyiv Oblast7.
---
Considering the factors discussed above, we at RealtyBundles have chosen to make Kyiv the focus of one of the first Bundles launched for our investors in Israel9.
We aim to build a portfolio in the Ukrainian capital that includes a mixture of flats in tsarist buildings typical for this region and newly built residential complexes. The plan is to purchase some properties in our portfolio for below their market value and to then renovate and flip them. Others are intended to be purchased and used to generate a stable rental income. Our team has already started the due diligence process to choose the potentially most profitable options.
If you want to become part of a new era of international real estate investment, feel free to book a call with our sales director Itay Gez:
**The above is general information only, should not be construed as advice and / or recommendation for investment, and any investment has a risk of financial loss. In accordance with the Israeli Securities regulations, we intend to share the investment details with up to 35 people only.
Sources:
misto.lun.ua

bank.gov.ua

statista.com

heritage.com

kmu.gov.ua

globalpropertyguide.com

kyivpost.com

ukrstat.gov.ua