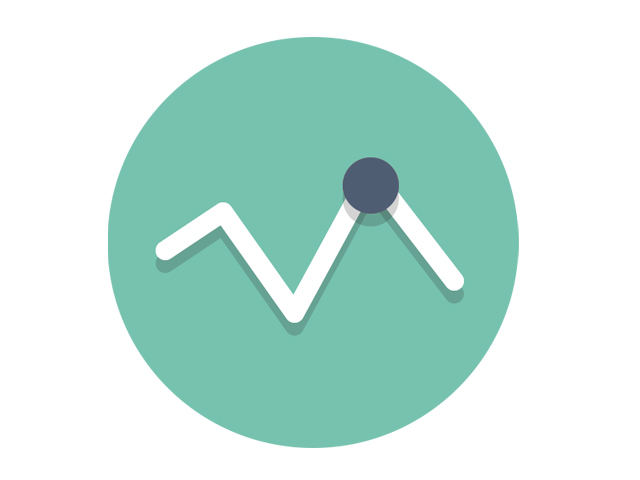 Current market trends are making the returns from crowdfunding platforms go through the roof! By the end of 2016, all kinds of brands and companies – big and small – have collectively raised up to $3.5 billion from this funding approach alone!
Of course, these numbers are not surprising to anyone who's known crowdfunding platforms for a while now. But what's worth noting, however, is the impact this trend is making in the real estate industry. So many people in the business are taking advantage of the inherent strengths of the crowdfunding platform to maximize their profits in an already profitable industry.
Everybody knows that there's a lot of money in real estate. Investments in real estate are always wise investments simply because they commodities tend to appreciate. Land is such a valuable resource not only in terms of its price value but for all the things you can do with it even without selling. It's not something that brings in profits overnight, but the wait is well worth the returns.
And guess what? Real estate crowdfunding puts that already profitable venture on steroids.
But is Crowdfunding Still Viable in 2017?
You better believe it!
What used to be an approach originally used by artists to get their gigs funded is now a legitimate and proven model for real estate and pretty much any other industry for that matter. Property crowdfunding sites – real estate included – have been making as much as $2 billion on average for kick starters and established businesses alike for the past eight years.
Crowdfunding laws have been significantly relaxed from when they were first passed. Since then, business has boomed online and investment opportunities started sprouting everywhere. In fact, there are a lot of trends emerging this 2017 – the kind that you would want to take advantage of as soon as possible.
Real Estate Crowdfunding Trends to Watch Out For
1. The Focus on Institutional Investors
Regulations in the past have made it that most of the investments in real estate come only from accredited investors. What usually happens is that they end up comprising 70% of all the investment even though they only account for 8.5% of the people who could have been part of the industry.
But real estate crowdfunding is the kind of platform that doesn't really take much to get into. While the platform does require high levels of participation, it's not so difficult to accumulate capital that's significant enough to get started in the market. $50 or $100 million is a lot of money in the eyes of one person or even an institution, but crowdfunding people who can pitch in even $50,000 can make that requirement a lot smaller.
With the right partners having good track record and past performances, real estate crowdfunding not only affords more liquidity but better scaling in the long run as well. This trend is what's going to help you transition from retail and single investments in real estate to a more diversified one, which will yield better returns for you later.
2. The Rise of Foreign Investments in Real Estate
In case you missed it, there was as much as $110 billion worth of investments in real estate on both commercial and residential levels in the global economy for the past five years. This is, of course, thanks to the inherent value of investing in real property of all kinds. And since the U.S. and Europe are huge players in the global market, it's only wise for those with capital to be looking in those directions.
What this means to you, however, is that many of these investments are bound to flow into the real estate crowdfunding scene, making the platform all that more attractive for local and foreign investors alike. With big players contributing to the property crowdfunding, the much needed $100 million capital doesn't seem so big anymore.
And this trend is just in time to work with the more relaxed rules and regulations which essentially encourage European start-ups and small businesses. All these has really made crowdfunding fall into place for the real estate business, making it a very viable option for small and medium sized investors to thrive in the very viable European economy.
3. Technology Making a Difference with the Competition
With real estate crowdfunding on the rise, there are already hundreds of platforms out there trying to make the cut above the rest. Naturally, some will fold and disappear or get bought out, while others will thrive.
One defining factor in the competition is having the right tech and applications, which help in the platform's process on all levels. Whether you're talking about automating otherwise manual procedures or being able to manage huge volumes of data otherwise unmanageable in the hands of the few, the presence of technology is what allows property crowdfunding platforms to expand and grow without the risk of falling apart.
This consolidation in the platform will in turn lend a lot of credibility to their single brand. This allows us to tap into the more sceptical investors who are looking for sure long-term returns. The larger capital, wider scope, and growing network of partners will of course make the consolidated platform a lot more legitimate than it already is.
In the end, we all want to feel safe with our investments in real estate. We want it to be legitimate as much as it is sustainable. After all, that's one way to make sure those returns come in. Any good property crowdfunding platform should know this.
4. Non-Accredited Investors Gaining Ground
Earlier we mentioned that real estate used to be monopolized by accredited investors only. And, as we all know, regulations have been relaxed from recent legislation. This explains why we're seeing non-accredited players flocking into the market and eventually reaching out to real estate crowdfunding.
While their accredited counterparts have their competitive advantages, non-accredited investors outnumber them so much that they become perfect for online property crowdfunding platforms whose goal is to diversify.
Now, more than ever, it has become possible for retail investors with a bit of money to make it big in this market. That's why it's no surprise that platforms are trying hard to bring in as many of these investors as much as possible to maximize their opportunities and, naturally, returns.
5. Millennials Reshaping Investments
The people who belong to the millennial generation have been steering away from traditional concepts of financial stability. Nowadays, it's no longer about owning traditional stuff. This is thanks to the fact that we now live in an "on-demand" generation where you don't have to hoard properties to secure what you need.
This, however, is also the generation where more and more young people are becoming rich overnight. This gives rise to the need to put their money somewhere useful instead of just hoarding them up in a bank.
This is where property crowdfunding comes in. It's a great place for millennials to have a place where they can put their money. And because real estate is always a good investment, you can bet that most of them will be putting huge chunks of their wealth into the industry as well.
On a related note, millennials are also looking at property crowdfunding as a means of securing a good retirement. And as far as experts are concerned, passive income from real estate is always a great way to get into for the long run.
But the takeaway from this entire shift in the perspective of wealth and ownership is that real estate crowdfunding has fallen into the list of "better things that you can do with your money in 2017." This is a sign that you should take notice of.

But What Does This All Mean to You?
After all, it's not just about knowing the trends. It's what you do about it that matters. With these trends still rising, you'll want the opportunity to do the following things:
Start investing in the platform before the institutionalized capitals take over. While you will want to be investing in the same places as institutional capital would, beating them to the punch would only give you more opportunities that might not be available if you wait.
Start building your portfolio. Chances are that you classify as a non-accredited investor, which means you'll be at the same level as pretty much anyone who is of legal age. To be able to get more than everyone else in this influx of investments in real estate, you need to have more credentials than most people. Hint: diversified investments are a good way to build that portfolio, among other things.
By the end of this year alone, everyone's going to start seeing only a select few of the real estate crowdfunding platforms emerging from the competition to the top of the industry. You're going to want to make sure that you're at the frontlines by then, working with the platform that takes advantage of all these recent trends.
This is Where RealtyBundles Come In
We at RealtyBundles help you make the most of your investments in real estate in the best way possible while limiting the risks: instead of just investing all your money into single or selected properties, you'll get to diversify your investments over a wide number of assets that could all yield profits. In a matter of minutes and with minimum capital, you become part of a novel concept in real estate crowdfunding.
With the help of our partners, assets are identified into bundles which you can invest in. These bundles are, of course, comprised of the top assets within the locality as assessed by top real estate experts who will be protecting these investments. Meanwhile, you still have the power to diversify your investment by selecting the country, city, and district of your choice. You then get shares from the companies that directly own the assets, which also protect your investments in real estate.
We at RealtyBundles believe that knowledge is the first step to success in this business. We're sure you'll greatly benefit from taking the time to learn more about the real estate business how they work within the rising property crowdfunding platforms on top of the trends that was discussed above. You can also explore the different opportunities for investment in this platform. I