How it works
RealtyBundles is a real estate investment marketplace where investors with small to large amounts of capital can invest in real estate portfolios/bundles. When investing, investors receive both share and bond certificates. The real estate portfolios are offered and managed by local agencies. Our service provides investors with diversified investments secured on properties, various potential gains, simplicity, and a hassle-free experience.

Register and invest
Registering and investing online is simple. In just a few steps you can register and start browsing our investment opportunities. Then, simply select a Property Bundle to invest in and start benefiting from our services.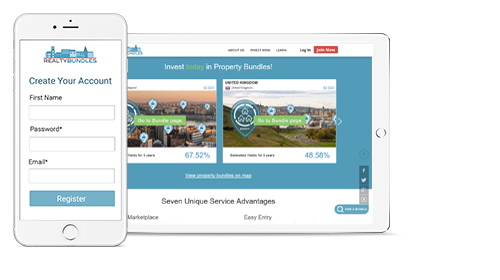 Track the performances
You can track the performance of your investments by accessing your investment account. You will also have access to quarterly and yearly performance reports for each Property Bundle you invest in (when available) where you will find further details about your investments.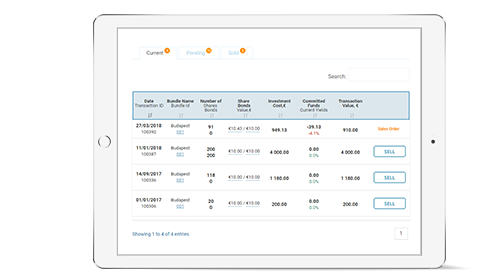 Manage your investment
When you decide to sell your shares and bonds, all you need to do is place a sell order in your investor account. Once the sale is set up, you will be notified and asked to confirm the transaction. Shares and bonds will be sold at their market value and we do not charge any fees for sell orders.

Please note, the average selling time is less than 10 working days. The minimum investment duration is 180 days.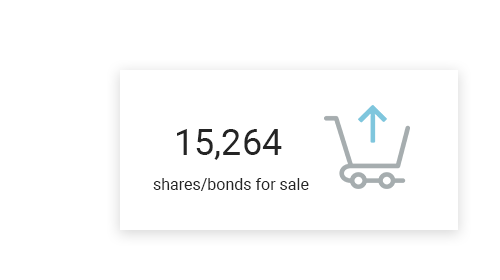 You could earn from capital growth, rental income, and renovation and flipping gains
Investors can benefit from the following gains (further details of which are provided on each Property Bundle page):

Capital growth
Investors will benefit when an asset's market value increases. For your convenience and when applicable, we provide House Price Index (HPI) forecasts for each Property Bundle (available on the respective Property Bundle page).



Rental income
Investors will benefit from net rentals (after costs) collected from all the properties in a bundle.




Renovation and flipping gains
Investors will benefit from the below market value purchase, renovation, and sale of properties, which increases the capital value of a bundle


Realtybundles charges the investor a one-time fee of 2.5% plus VAT on each investment transaction made.
In addition, we charge the holding company (the SPV) management fees related to the day-to-day operations of the Property Bundles. These are success-based fees and are not charged if the investments do not perform. These fees cover asset evaluations, the filing of annual reports with Company House, bookkeeping and accounting, managing partnerships and partner agencies, supervising agencies' activities, controlling asset renovations and more. The fee breakdown and further information is available here:
https://realtybundles.com/learn/faq