The investment process
RealtyBundles is a real estate investment trading marketplace where investors with small or large amounts of capital can invest in real estate portfolios. When investing, investors become limited partners and own participation rights in the limited partnership established specifically for the bundle. The bundles are offered and managed by local agencies. Our service provides investors with diverse investments backed by properties, various potential profits, simplicity and a hassle-free experience.

Register and invest
The registration and online investment processes are very simple. In just a few steps, you can register and start reviewing our investment opportunities. Then, just choose and invest in one or more property bundles and enjoy the profits.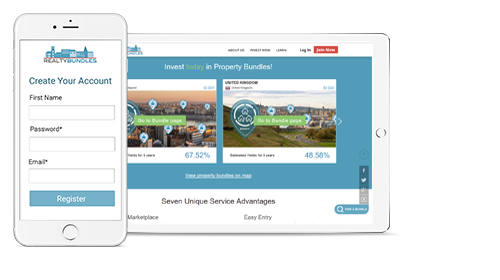 Track the performances
You can track your investment's performance at any time by accessing your investment account. At the same time, updates such as quarterly and yearly performance reports will be sent to you in which you will find more details about your investment.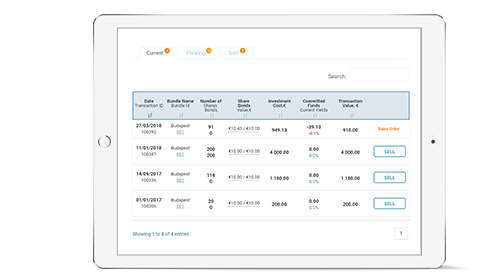 Exit your investments
We have defined a number of ways to exit investments to provide an easy and positive experience for investors. It is possible to exit an investment at any time depending on the financial capability of the bundle, the order of exit requests and the exit restrictions detailed in the partnership agreement. More details can be found in
the Knowledge Centre.